FAA Licensed Real Estate Drone Photography in Miami, FL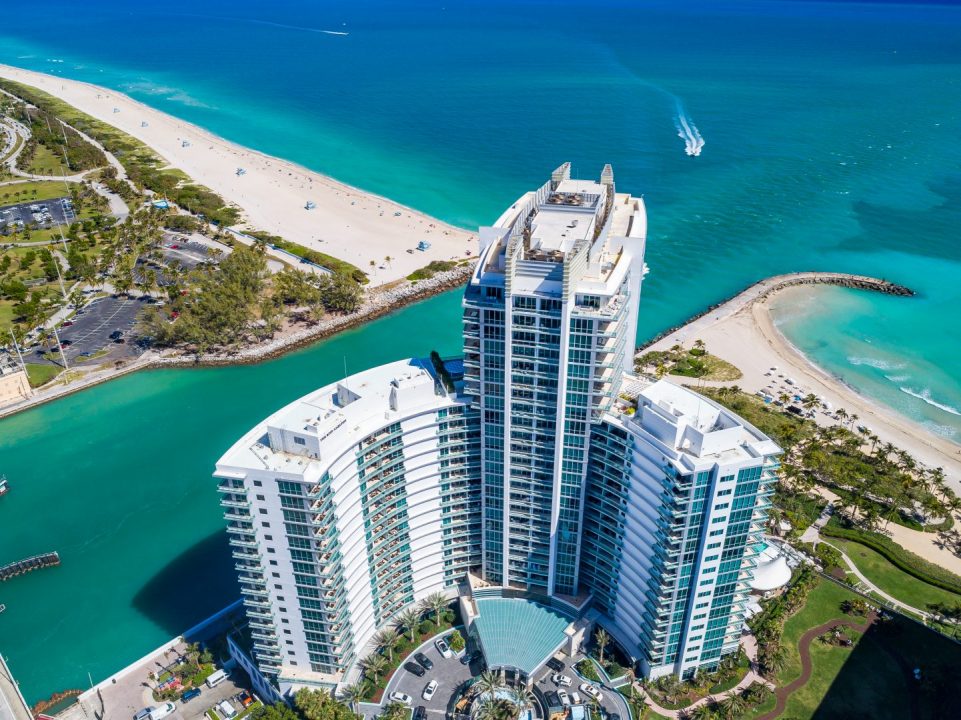 If a picture says a thousand words, imagine what a crisp 4K video can say about your property. Showcase your real estate listing with jaw-dropping aerial drone photography and video. Highlight how a listing "feels" by showing off lush surroundings, incredible architectural details, and prime beachfront locations. Take your business to the next level, literally. At Elevate Your Travels, we provide expert photography from a better perspective.
Miami Dade Aerial Photography Services
Life in Miami Dade is all about excitement, luxury, and relaxation. Traditional photographs have trouble capturing the full experience. On the other hand, professional aerial drone photography and video brings images to life. We provide spectacular drone photography services for countless businesses:
Real estate: Highlight what makes every listing truly unique with the best vantage points. Immerse potential buyers in the colors, vistas, and amenities that your real estate offers.
Luxury apartments and hotels: Win over guests right away by showing beach living, nightlife, rooftop terraces, gorgeous exteriors, close proximity to great destinations, and other exclusive perks that set you apart.
Development projects: Impress potential investors with time-lapse drone aerial photography and video showing development progress and growth potential.
Resort destinations: Get people excited from the first click with high-energy drone photography services highlighting the activities and luxury of your resort.
Commercial properties: Capture important details that normal photographs can't. How is this accomplished? Secure clients by showing off commercial buildings' size and excellent location, plus parking areas, exterior spaces, and other highlights.
For-sale-by-owner listings: Make sure your listing stands out from the rest with drone photography that captures home exteriors, landscaping, neighborhood features, and points of interest in all their glory.
Yachts and boats: Create a lifestyle for your clients with an immersive 3D UHD video showcasing watercraft in action. Take website visitors on a digital journey to Miami-Dade's perfect waves, tranquil coves, warm sun, and amazing fun.
Fine automobiles and limousines: Show off your vehicle's curves from the best angles and with picture-perfect backdrops. Aerial drone photography captures immediate attention, whether you're selling a classic dragster or a high-performance street machine.
Aerial photos stand out. Drone footage and videos go even further, showing movement and 360-degree views. Nothing is more immersive.
Benefits of Professional Aerial Photography
Why choose drone aerial photography instead of traditional photos? First, it captures greater interest. Put simply; people want to see something with their own eyes before they buy. When clients look at real estate listings online, the best photos grab attention to keep them on the page.
Stock photos don't even come close. Investors and clients want to see your property, not some generic image. The clearer the details, the more powerful a sales tool you have. You can highlight all architectural details and exterior selling points, including lanais, outdoor kitchens, infinity pools, terraces, balconies, landscaping, and other elements for curbside appeal.
Another benefit of professional photos is that they transmit mood, ambiance, and emotion clearly. Potential buyers imagine themselves relaxing next to a crystal-clear pool, feeling the cool evening breeze, cutting through waves on a yacht, or having fun with Miami's amazing nightlife.
Drone photography services capture details regular photos miss. Aerial photography communicates a better sense of size for mansions and luxury homes. It shows where real estate is located in relation to places buyers want to see, such as the ocean or a yacht club. It also transmits the concepts of privacy and security.
Why Choose Elevate Your Travel for Drone Photography
Quality and professionalism are everything for getting the results you want with aerial drone photography. At Elevate Your Travel, we have a great reputation in Miami Dade and surrounding areas because we go the extra mile to deliver perfection:
High-level professional photography: Some drone photography businesses hire practically anyone nearby to pilot drones. We're expert photographers, and we travel to your location.
Customized drone photography services: Forget about bland or generic shots. We sit down with you to understand your goals from the very beginning. That way, we can highlight the selling points you want to focus on. We also offer professional recommendations for the wow factor.
UHD photographs and video: Other companies require you to pay extra for UHD photos and video. We shoot in ultra-high-definition (4K) all the time for truly stunning images and video. This gives you tons of flexibility for using drone photography in promotional materials.
FAA-licensed and fully insured pros: We're fully licensed and insured, so you don't have to worry about a thing.
Dawn-to-dusk aerial drone photography: Does your property benefit from gorgeous sunsets or nightlife? Do you want to show the beauty and tranquility of morning jogs on the beach? We're happy to schedule your photoshoot for the ideal time of day and weather conditions, even rescheduling at no extra charge if needed for amazing photos.
Schedule an Appointment Today With Elevate Your Travels
Make sure your clients' first impression is unforgettable. Expert drone aerial photography is one of the best investments you can make for any property or yacht. Choose the best UHD drone photography and video for your business. Contact us at Elevate Your Travels right away.
If you'd like to see examples of our work or learn more about professional drone photography services, we're happy to help. We serve clients in and around Miami Dade, Broward, and Palm Beach counties.